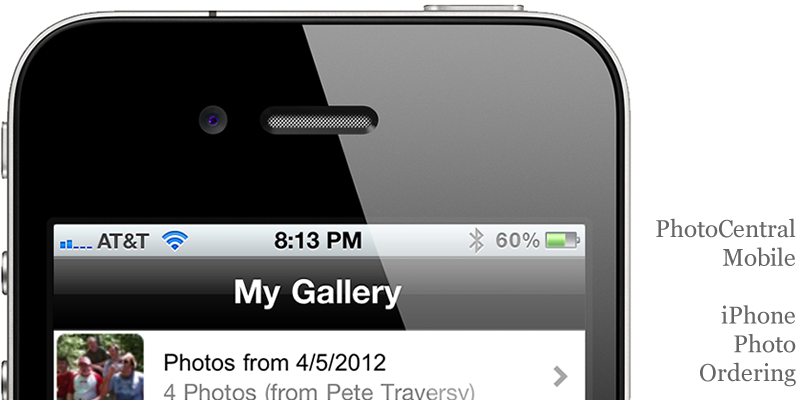 Introducing PhotoCentral Mobile
PhotoCentral Mobile let's you upload and view your PhotoCentral online albums on iOS devices like iPhone and iPod Touch.
Easily Upload to PhotoCentral
PhotoCentral Mobile makes it easy to batch upload photos from your iPhone or iPod Touch. Upload photos you've taken with the iPhone built-in camera. Or upload photos from your favorite app, like Instagram or Photo+. From the desktop version of PhotoCentral, you can make prints, cards, books or gifts with your mobile photos.
Built-in Camera
Use PhotoCentral Mobile's built-in camera to snap pictures that will automatically upload to PhotoCentral. Snapping and sharing couldn't be easier!

Share the Love
You can email single photos or links to PhotoCentral albums right from your iPhone. And when the recipient clicks on the link, they are directed to a PhotoCentral page where they can view the album or order prints, books, and gifts.
Download the Love
Your PhotoCentral albums will always be with you when you use PhotoCentral mobile. You can even download PhotoCentral photos directly to your phone to use as a screen saver!
Get it Now, FREE!
Get your FREE copy of PhotoCentral here. PhotoCentral mobile is compatible with all iPhones and iPod Touches running OSX 4 or later. An iPad version is coming!